When preparing for your children going back to school consider how you can avoid, reduce, reuse, recycle and compost waste with the following tips.
Not only will you be saving the environmental resources that go into producing new materials and dealing with waste, it will also save you money too!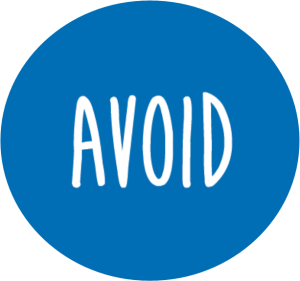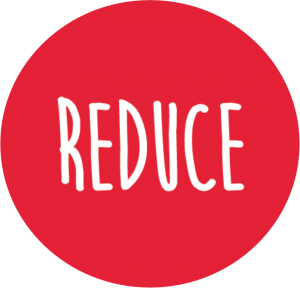 Avoid

or

reduce

:
Check what you may already have or can borrow before purchasing something new.
Avoid food waste by getting your children involved in preparing their recess and lunch. Choose unpackaged fresh and healthy foods. Check out the Nude Food guide through Wipe out Waste.
Avoid using cling wrap and disposable snap lock bags, choose reusable containers and bees wax wraps instead.
Avoid purchasing products with lots of packaging and try to think of ways to reuse the packaging that it comes in. eg. a shoe box can be used for storing toys.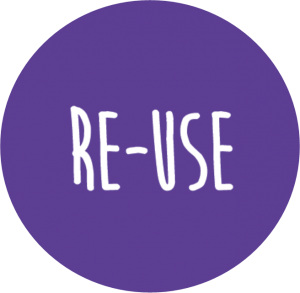 Choose to

Re-Use
Purchase good quality, durable and reusable items. Eg. reusable stainless steel drink bottles, and lunch boxes. Check out the products available through the Nude Food Movers. Make sure that they are labelled clearly with your child's name so they can be relocated if left in the school grounds.
Ask your school if you can donate old binders that are still in good condition, through your school book shop and/or library, to be used by other students. Alternatively post them as 'giveaways' on Facebook and Freally: or websites such as Freecycle.
Repair and reuse binders –put some funky new labels and pictures on them to give them a 'new' look.
Purchase refillable pencils, pens and textas. Purchasing refills will be cheaper and saves waste.
Use up notebooks that have good blank pages left in them before purchasing a new one.
Reuse pens and pencils from last year.
Loan text books or purchase books from students who have used them the year before and sell old text books.
If your child's backpack is coming apart or has a hole, see if you can repair it by stitching on a patch, or get a professional shoe and bag repairer to do it for you.
Purchase second hand uniforms through your school. As most uniforms are only worn for two terms ie. Summer uniform and winter uniform, they can still be very good quality and will save you considerable money from buying them new.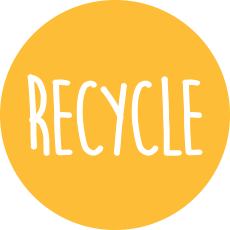 Please

recycle !
Help to close the loop and purchase products that are made from postconsumer or recycled paper and plastic.
If you need to replace an iPad or Laptop make sure that you recycle them. Click here for more information on how and where you can recycle your old electronic devices including mobile phones.
Recycle old note pads. Please remove any wire coil binding or plastic covers first. Place the paper in the recycle bin and place the coils and plastic covers into the general waste bin. Laminated covers unfortunately cannot be recycled. So consider covering books and notepads with paper instead.
Soft plastic sleeves can be re-used again however, if they are worn out, then recycle them through the REDcycle bins found at Coles and Woolworths stores.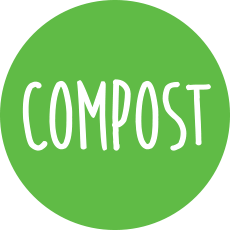 Please

compost!
Compost any uneaten food at home or place it in your green lidded food and garden organics bin for composting.
Broken pencils and sharpenings can also be placed in the green lidded food and garden organics bin.